Daniel's bedroom
From LGPedia
Daniel's bedroom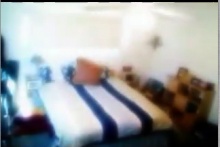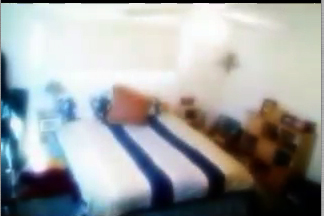 Appearances
We first see Daniel's bedroom in Daniel Responds. Although this video is shot with a relatively tight shot, it clearly features a bicycle in the background. The bicycle appears to be resting on a pile of books, but there is insufficient detail to identify them. He appears to be laying against his bed.
In Girl Problems... we see another view of Daniels room. We clearly see a bookcase with several ornaments and several books, including the famous 1986 Batman graphic novel, The Dark Knight Returns, by Frank Miller and The Zombie Survival Guide: Complete Protection from the Living Dead by Max Brooks.
In What Bree's Dad Said... we do not get much additional information about Daniel's bedroom. Here we see Daniel laying on what appears to be either a bed or a couch.
A clearer view of Daniels bedroom is seen in Order Of Denderah. In the shot we see a guitar case, and a stylish table light can be seen in the background.
In the Home Alone video from OpAphid we get a completely different view of Daniel's bedroom. The room's layout is easier to see in this shot. The bookshelf, bed and guitar are clearly shown. This shot is taken while Bree and Daniel are homeless and on the run.
The set of Daniel's bedroom is actually Miles Beckett's own personal bedroom. [1]