Marsh Chapel, Boston U
From LGPedia
The message on the door knob lead to this drop. It recovered at Marsh Chapel at Boston University on Monday 4/23/07 by Honeybee with help from Marla, Panda, and Kellylen (and the rest of the chat!). It was found under a pew in the center of the balcony with no envelope.
Drop Contents
Page from Dr. Seuss "Oh Say Can You Say"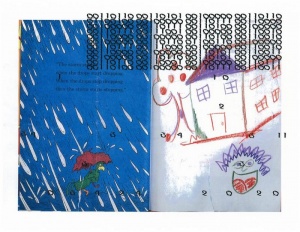 Text
The storm starts
when the drops start dropping.
When the drops stop dropping
then the storm starts stopping.

Binary
The binary at the top of the page translates to hex:
65 6d 70 74 79 20 42 6f 78 20 53 65 61 74 73

which translates to:
empty Box Seats

Guitar tabs
The numbers across the rest of the page are once again guitar tabs: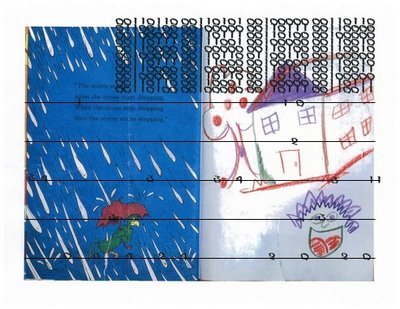 which translates to:
NO AUDIENCE NO CURTAIN CALL

External links