The Lullaby Project Center
From LGPedia
The Lullaby Project Center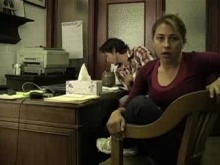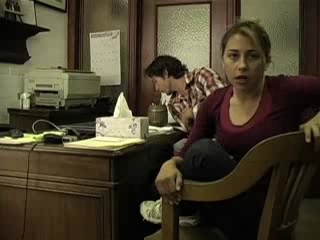 Appearances
The Lullaby Project Center is the place where the Lullaby Project, a plan formed by the Hymn of One, the Wyman Foundation, and Verdus Pharmaceuticals, operates. The main area seems to consists mostly out of corridors and desks, and as Sarah uncovered in The Ladies Room, boxes can also be found with some kind of vitamins. There seems to be security, since a nosy receptionist caught Sarah sneaking around and said: "Stay there, I'll call security." This implies that there is indeed something secret about the project, (something they have to protect or keep secret) as Jonas already thought. However, this is hard to know for sure, since the first receptionist was glad to let Sarah and Jonas join the program when they "applied" for it, and had no 'real' objections. There is, of course, the possibility that she had no clue what the Lullaby Project is really about.
Sarah claims that the "outside world" may know them "as the place that's trying to stop, you know, infant mortality in third world countries."
Not much else is known about this Center, but more information may be revealed in future episodes.