Jonas Fan Club
From LGPedia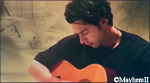 Shhh! Don't Let Him Know!
Welcome to the Secret Society of Jonas Fans!
The only requirement for membership is to sigh when viewing a Jonas Photo and replace membership notice with Shhhhh in any IC posts.
This page is a community page. Any member is free to post on this page, especially those with ideas to share for future projects!!
Membership
Officers
Sack36, Founder, President

CRYISME, Vice President, Feather Fan Holder
     MayhemII, no.1 CGA helper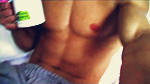 Mindinflight, Official Body Oiler

Aponi, Grand Master of Praise
Regular Members
Metalchic
Bree_is_awesome
Ladysolitary85
nowherepixie
asti
Gidget
RedRevolver
Nickylp
xo_Chilili
eno
betz28
watching_watchers
julz_rulz
megs229
longtimelurker
voyboy
leahtards
whittygirl
blackandblue
comtesse
evlangelfire89
shauna011
noddingheadgirl
UltimateBeatleManiac
treasureche
JustAnotherLonelyGirl
Foreigncandle
Total member count: 32 Woohoo!
Offices yet to be filled
Master Grape Peeler
Designer of the Solemnity (NOT ceremony!)
Captain of the Guard
Lord High Wine Steward
Official Bed Warmer (that's Bed, not Bod!)
The Finer Points of Jonas
(Keep it clean, girls!)
Cleft chin
The way he tried to run the Order's car down.
Blue eyes!
His Gun!
Skateboarding!
His cute laugh!
Dr. Phil-esque attitude
His female voice imitation
His fake British accent
His Muscular Arms
How he always spouts pop culture references.
How his hero is Max Headroom.
His sensitivity
His ability to forgive.
His amazing dancing
His adorable smile
His sexy voice
His curls
His awkward sense of humor
The way he furrows his eyebrows when he's sad
His amazing sense of direction.
How he claims Daniel gets them lost.
His love for Bree.
The Mission Alpha vid, need I say more?
How he can fight Carl with a spatula and still win.
Our Most Cherished moments with Jonas
(Feel free to post yours!)
Wanna get pizza? -- User:Sack36
No, I mean, we don't know what this girl's capable of. She could have flames that shoot out of her eyeballs or something crazy. -- CRYISME
I don't care! I don't care! I don't care! You can't come in! I don't care! -- ladysolitary85
Gimme a coffee, and pancakes - MayhemII
I think she (Bree) probably kisses like a dead fish -- MayhemII
Look, I made sandwiches. I know-I know they're not egg salad, but...peanut butter, right? Huh? Chunky. -- mindinflight
Whoa... wait, we're not talking about me. I'm okay, trust me. We're talking about Aunt Fornicator down there. -- mindinflight
I do. Because I like to watch people come and go. Look, they come, and then they go. -- bree_is_awesome
Heh, that was working? Wow, I don't know my own powers! -- bree_is_awesome
A boo-..A boom box?- Anonymous
Would you rather be dumber than you look or look dumber than you are? -- watching_watchers
(in his female voice) Maybe he could open up his own salon -- julz_rulz
OK, so maybe I over-reacted... a little bit. ---Sack36
Two words: shaved nuts. --JustAnotherLonelyGirl.
Yowza --Anonymous
You're a bitch. --Anonymous
I'm not calling him uncle. I don't care if they have fifty, sixty kids; I am not calling him uncle. --Anonymous
So tell me, uh, what are you doing later? --jonas_is_my_drug
That's it, shake it out, let's go! --GemmaIsHawt
I hope she (Bree) is buying me something. Hot chocolate? --anothersoccerstar
You, uh, you trimmin' the lawn there, skippy? --neatolikeacheeto
Yeah, I'm sure she'll be here to tell all the newbies how great her life is now she's with the H of O. --iluvjonas
Just act normal....I guess --heartfeltapology
See, that's B.S. right there. Texas, friend. Come on, give me a break. I mean, they weren't even part of the Union for what, like ten years they were their own country and then they were forced to join the United States. Forced. --dontmesswithtexas
They're probably not doing to much talking if you know what I'm saying. --jonas sista
She looks cute though. And she's golden. --spencer's girl
..............(saying nothing in Speak To Me!) --ineedjonas
I love you Bree! --blackandblue
"Last year, I put on a Santa hat, and uhhh, I think my left sock, and skated around--"
And....uhhh. I suck at this don't I"? --Obsessedfangirl
(After Daniel asks him WHY he has a GUN in MEXICO) Because we're in Mexico? --Hart
Most Recent Photos
Jonas Pictures
Jackson Pictures
   

Current Projects
Getting Jonas to post!
Increasing Club membership without letting Jonas know.
Future Project Ideas
Ideas?! Jonas T-shirts for all his admiring female fans