Danielbeast Fan Club
From LGPedia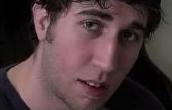 The Man of Our Dreams!
Welcome!
Hi Everybody!
Welcome to the Danielbeast Fan Club!
The only requirement for membership is to post something nice about Daniel in our fan club on the forum. [1]
This page is a community page. Any member is free to post on this page, especially those with ideas to share for future projects!!
Current Members
Marbella, Founder, President
CobertNationGirl, Vice President
Daydreamz
Lcaf
jc_gypsy7
krig
Ashley
deathstarpsycho
Jess4298
owned
betz28
mary
flowerpower
elliemae
Sarahboo!
Guest
turkeyfeather
Scrawnyfish
Claramata
pomegranate
whitetigress53
dwljk
MysticShadow724
Morgan
jaime
jenski18
mysilvertrumpet
Broken Kid
GoodGollyItsHolly
rosieiswatching
TessaRoo
heather
kiddo1221
kassiaL
Sami
SapereAudeo
imogene2004
Beckers
tayduh1987
pimp monkette
Killthesmiley
kellylen
MrsCop
lonelyfan13
licoricesniper
AniDonia
kayokosaeki
sthrnbelle
Mgz
Christie91
heyiknowsyou
Vintage_Angel
MintyBeast
ashes
michiev
PolkadotConfederation
LadyBugGirl
consideration
marlasinger
Lurker
Bolts
jonasrawks
satansgurl
sack36
aideen
xentis
longlostposter
watching_watchers
JustAnotherLonelyGirl
girlnextdoor
memimomerin
New voice of reason
Total member count: 76
What We Love Most About Danielbeast
(Feel free to list your reasons!)
I love his caring, compassionate personality. In other words, I like the way he L'cares! I adore his depth of character and true sense of loyalty and responsibility. I also like his butt.

Marbella
I love the way he love wears his heart on his sleeve. Most of all, I love the way he sticks up for Bree, and is so loyal even after she broke his heart. Colbertnationgirl
I love his cute little phrases, and ever-changing hair...and that smexy voice! longlostposter
I love his lay back attitude, his willingness to talk things through, his nose. . . . . . . . .Hey! I like roman noses! Live with it!
I love his ability to give people the benefit of the doubt and to talk before loosing his temper. I love his sweet nature and his laid-back attitude. I love that he reads comic books and can make fun of himself.
I love his loyalty for his friends, his clever acting when Sarah wanted to destroy his relationship with Mallory and that he interacts with his friends from the net so much!;-)(By New voice of reason)
I love that he's right more often that anyone else in the show Nancypants 22:22, 14 December 2007 (CST)
I love that he always has other people's feelings in mind, even when fighting The Order. Foreigncandle 17:46, 15 July 2008 (CDT)
Our Fave Scenes With "The Beast!"
(Feel free to post yours!)
The Silent Treatment (Why? Because his acting was stellar and Bree was driving everybody NUTS back then!) -- Marbella
For the Ladies and Miss Me. -- Colbertnationgirl
The whole video "For the Ladies" is hilarious. I also love the heartbreaking look he gives Bree in "Snow Angels". "Grillz" is also one of my DB faves. --longlostposter
Aside to camera (sotto voce), "I'm going to marry this girl." --sack36
The spoof of Proving Science Wrong that Daniel did. =] -- watching_watchers
Bedside Manner when he did the impression of P. Monkey. --anonymous
Rogue's Gallery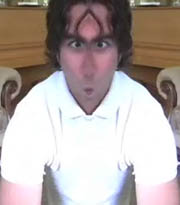 Past Projects
DeathStarPsycho's Fan Poster!
Current Projects
Getting 100 members as soon as possible!
Future Project Ideas
We are open to suggestions. Let's get creative!
I think it would be cool to mail a big card around to those who are willing to give their address out, and have everyone sign, and then send it to Beastie at the creators address. Barring that, maybe an email forwarded around?
We could each log into an ecard spot on his birthday and each send him an ecard.