3rd Triad
From LGPedia
3rd Triad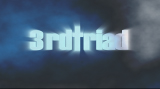 3rd Triad is a web series created, written and directed by LG15 community member, Redearth88 assistant editor and BreeFM station owner, Mike Frankson. Aside from vlogs, 3rd Triad also brings third person perspective to the story of Nemarous and his assignment Kendra, through the eyes of Pops, Nemmy's boss.
3rd Triad is part of Red Territory.
Video Summaries
Game On? is the first video of the series.
In NY to LA Nemarous left New York and moved to LA. Having said in the previous video that the the "3rdTriad" account was for business only, Nemarous posted A Little Vid on his personal "Nemarous" account to allow people to subscribe.
In Nemarous, Here's Your Assignment Pops left a code for Nemarous which lead to a tinyurl to a youtube page for Kendra, his assignment.
In Hi... Kendra vlogs describing a man who was "well....old" as the one who made the youtube page for her in jest that she can get "discovered".
In Ah, My Assignment Nemarous vlogs about his assignment, Kendra. He observes how she had a rough childhood, but has not much else to go on. He talks about Pops and how he's trustworthy.
In Ghosts Of My Past Kendra vlogs about a run-in she had with someone from her past, a part of her past she'd like to forget. From what she said, Kendra pretty much ran with a gang..however her testimony put them away for a crime committed against a friend of hers.
In In Time Nemarous vlogs about Kendra's last vlog and talks about his perception of what she went through. He opens up about himself and how he feels homesick. Loneliness isn't something he's experienced before. Also we see Nemarous playing the background music on his keyboard. He talks about playing as a way to still feel connected to home.
In The Appointment Is Set Pops puts up a coded vid. This is later deciphered to be a place, time and date. After watching the video, a chatroom set up by pops is discovered by community members, ThaBeave sent Nemarous a Youtube message about the chatroom. Nemarous appeared in the chat room and spoke to those present as well as answered questions.
In I Spy A Meeting we see Kendra running in to a church and praying, troubled by things in her life, after an earthquake made her think. Nemmy enters the church (the location in the clue vid, The Appointment Is Set) and meets Kendra. He offers her his help.
In So get this.. Kendra vlogs about meeting Nemmy. She says she thinks Nemmy is a minister or a self help coach.
In Modern Communication 101 Kendra and Nemarous are at a coffee shop talking to each other in a chat room. It is revealed later in the episode that they are in the same place sitting across from each other. In chat they talk about computer processors as a way of describing their hearts.
In Getting To Know Her Nemmy inquires into Kendra's childhood. Kendra reveals how she never knew her real mom and was adopted. Nemmy shows her how that has affected her and how to overcome assumptions she has made about herself.
In Puffy Little Clouds Nemmy and Kendra describe cloud shapes, how "bunnies" is a feminine word, and Kendra's upcoming test. Nemmy prays with her-and glows. What could this mean?
In Modern Day Classic We see Kendra's video project for school. A Noir film style production of the 40's featuring Nemmy and Kendra.
In The Tables Are Turned Nemmy and Kendra meet at the tables. Kendra decides to get down to business by asking Nemmy a series of questions. Although Nemmy never specifically said what and who he is, he never lied during questioning. Not even once.
In Free Nemmy and Kendra go to Santa Monica Pier for a day of fun as Kendra has been making awesome progress. Nemmy describes how being free is the feeling he wants Kendra to have.
In Moon Kendra opens up about more of her past, her ex, and the friend she lost. Nemmy talks to hear about fear and how love does not exist in fear and neither should fear exist in love.
In Trust Issues Kendra confronts Nemmy about a comment left on her youtube account by Virginian9000 to Nemarous, Nemmy and Kendra had not met yet. Kendra finds this concerning. It is then during questioning, Nemmy tells Kendra that he was sent by Pops, because she asked Him too. Kendra has a flashback to meeting Nemmy during her prayer at the church. Kendra starts putting it together that Nemmy may be supernatural, however she thinks he is crazy. Nem invites Kendra to talk to the chatters in #3rdTriad on freenode Saturday November 22nd at 2pm Pacific.
In The Tables at 4pm Kendra shows up at the tables and Nemarous is not there. A music montage shows Kendra waiting disappointed, shows Nemarous watching previous vids of his conversations with Kendra. As Kendra is about to leave, Nem shows up right behind her. They glance and kiss ever so epic-passionately.
In Someone To Watch Over Me Nemarous shows up at Kendra's and she plays a song for him entitled "Someone to Watch Over Me" because it reminds her of him. They dance. Decial, Kendra's ex shows them and takes aim with a gun to Kendra. Nemmy sees the laser scope and takes her to the floor, the shot just missing Kendra.
In Her Past Haunts Her Still Nemarous finishes helping Kendra move to an apartment upstairs. Kendra tells him everything about her ex. His business deals, and all the illegal things he is involved with.
In What Pops Said Nemarous vlogs as he was just informed by Pops that his mission is over and to be decommissioned. Nemmy is heart-broken and pours his heart out about Kendra and the decision ahead.
In Sweet Dreams and Sleep Tight Nemarous is seen writing a note to Kendra while she sleeps. Kendra wakes briefly, and tells Nemarous she loves him. Nemarous asks her to go to back to sleep. As Kendra sleeps, Nemarous takes the form of an angel and disappears.
In Facing The Demon Kendra wakes to find Nemarous gone. She reads the note left to her, which says that Nemarous is going to take care of Kendra's ex. Nemarous knows he is taking his own life in his hands. Kendra rushs to stop Nemarous' death. Meanwhile, Nemarous meets Kendra's ex. Kendra's ex is Decial, a fallen angel, who Nemarous had previously vanquished from Heaven during The Great War. Decial eventually shoots Nemarous, but this sets off an explosion. Kendra watches in horror as Decial and Nemmy, and the building Decial ownes, goes down in flames.
In Epiphany Kendra is seen playing to Pops. She prays that Nemarous is the only person that ever understood her, and that she loved him. She believes that Pops can bring him back to her, because she now believes in Pops. She remembers all the times Nemarous had prepared her for this exact moment, including when he told her that when the time comes, her faith would have the power to change the past. At this moment, Nemarous appears, right in front of Kendra. As they embrace, Pops wishes Nemarous a happy retirement.
Character Descriptions
Nemarous - Is not from around here. He was sent by Pops to protect Kendra, from what is what he doesn't know.
Kendra - Nemarous' assignment. She comes from a troubled past, and perhaps and even more troubled present as a result, unless Nem can help.
Pops - Nemarous' boss. Assigned Nemarous to Kendra. Shows us what the personal vlogs do not. Communicates to Nem through the 3rdtriad youtube account.
Character accounts
Cast
Kendra - Ellen Clifford
Nemarous - Mike Frankson
Crew
Directed, Written, Shot, and Edited by Mike Frankson
Music Supervisors Kira Lobenstein and Mike Frankson
External Links