London
From LGPedia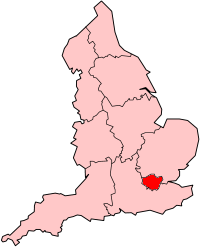 London is the capital of England and of The United Kingdom as well as the largest city in the country. The city was first referenced by Bree, who tells us in the video "How My Parents Met" That her parents during the intermission of the play Rosencrantz & Guildenstern Are Dead that was performed in London. Later on, it was believed that Gemma resided in a flat in London, and that her videos took place there as well. However, it was later confirmed that while Gemma had once lived in London, it was not during the time that she claimed, as the location of her videos was reveal to be in Southern California. Gemma had gone to university in London during the 2005-2006 term alongside Sebastian, Brother's undercover alias. The situation ultimately led to an explosion that was put in motion by Gemma and her associates that killed "Sebastian" while Brother managed to get away safely.
London was later the setting for KateModern, and originally focused on Kate, an art student who must deal with dark forces that she cannot escape. With the exception of Julia and Lauren, all of the characters have moved to London from somewhere else, hoping to make a fresh start and become successful. After the introduction of these characters, Characters from lonelygirl15 began to appear there was well, including Jonas, Lucy, Bree's Watcher, and Lord Carruthers. In June of 2008, the characters of KateModern decided that broadcasting their lives online was only making them more difficult.
Later in 2009, London became the earlier setting for N1ckola, where Ola worked at a restaurant there and lived in an apartment with her boyfriend Daniel.
Places in London:
For more see KateModern minor locations
For more see N1ckola minor locations
External links
This is a disambiguation page: a list of articles associated with the same title. If an internal link referred you to this page, you may wish to change the link to point directly to the intended article.