Joe Rubin
From LGPedia
Joe Rubin is the actor who played Virgil, a Watcher, in the lonelygirl15 web series. He made his debut on the site on October 12th, 2006 as the Watcher who was present at The Ceremony. After disappearing for an extended period of time, Joe returned to Watcher-duties in Stakeout... With A Girl.
Fans originally thought that Joe's character was played by Greg Goodfried, who also played a Watcher in previous lonelygirl15 videos. Since both men are bald and share a similar build, the two were easily confused. However, these rumors were dispelled after the Creators released official production credits stating that the role was played by Joe.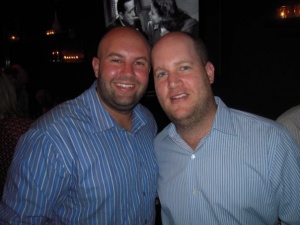 It was later revealed that the similarities in Joe and Greg's appearances are more than just coincidence-the two are cousins.