Greg Goodfried
From LGPedia
This is a Behind the Scenes page that contains real world information. It may be locked for editing due to privacy concerns.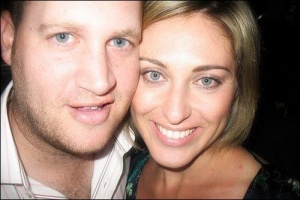 Greg Goodfried, a UC-Berkley and UCLA Law School alumnus, is Co-Founder, President, and COO of EQAL, as well as one of the original four Creators of lonelygirl15. Before getting involved with the company, he worked as an attorney, specializing in New Media and intellectual property law with Mitchell, Silberberg and Knupp, LLP.
Goodfried became involved with the project after being approached by Miles Beckett. He originally met Beckett at a birthday party in February. It was Greg's responsibility to fill out the business side of the production. He was first credited as an Executive Producer of lonelygirl15 with the video Daniel Responds.
In August 2006, Goodfried's father, Kenneth Goodfried, applied for a trademark for lonelygirl15, which confirmed for many followers that lonelygirl15 was not actually a home-schooled 16-year-old girl.
In, Following The Helper, the interior of Lucy's apartment was confirmed to be that of Greg and Amanda Goodfried's, as screencaps from the computer in the apartment say, "Greg Goodfried's desktop". Greg's childhood home was also used as a set, this time for Jonas's house. Greg mentioned that he grew up on the "infamous foosball table" seen in Jonas's videos, and considers himself the best foosball player out of all of the Creators today.
The Creators revealed in the production credits that Greg Goodfried played the non-speaking role of Bree's father. He has also played a Watcher in many early lonelygirl15 videos, as well as in the KateModern episode The Gallery - 6pm 22nd September 2007, where he had a speaking role. Greg also co-stars and produces EQAL's cooking shows, Get Cookin' with Paula Deen and Voltaggio Brothers.
Notes
Foosball apparantly isn't the only sport Greg enjoys; he has recently been active with 'March Madness,' having entered into the Breeniverse Bracket Challenge