Alexandra Weaver
From LGPedia
This article is about the KateModern actress. For other Alexs, see Alex (disambiguation).
Alexandra "Alex" Weaver is the actress who played the role of Kate in the webseries KateModern.
Among other things, Alexandra played Evelyn Carnavon in BBC's Ultimate Egypt, filmed a British feature called The Run, shot a short film called Angel Wing and played Tanya Burgess, a pregnant teenager in a 2004 episode of "Holby City." She is the granddaughter of The Long Good Friday director John Mackenzie. [1]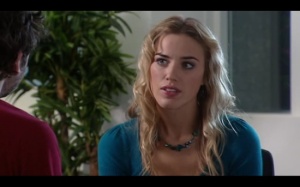 Alex was born in London, England but raised in Kent. She considers herself a "country girl stuck in a city girl's body" and is happiest "in a wood somewhere with [her] wellies on."
External links