Beaches
From LGPedia
Beaches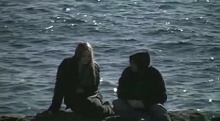 Appearances
Beaches in California
Beaches in Mexico
Beaches in England
Beaches in Australia
Beaches are frequently visited. Since they are filmed at the water, many believe that the videos shot on beaches are a sign of impending danger.
Beaches in California
After Bree's dad died, BDJ went to a beach. They went to another one after Porter's Shadow died.
Beaches in Mexico
BDJ has visited many beaches in Mexico.